Rhea County Mechanics Students "Brake" Competition in Cleveland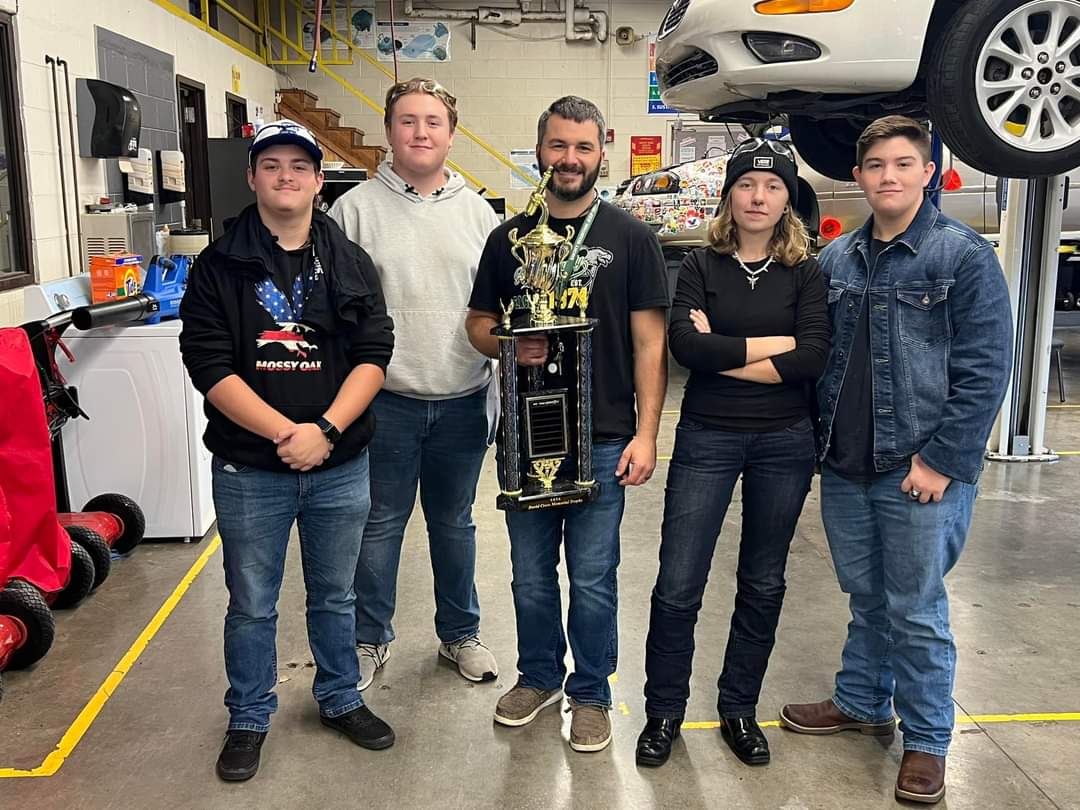 ---
Students from Mr. Brody Sims's Automotive Mechanics classes were able to participate in a competition at Cleveland High School on December 7.
Seven different high schools from around the area competed at the event, but it was Sims and his crew that came home with the top team award as well as Eagles senior Rachel Blackwell who earned the first place nod in the brake competition.
Victoria Allen (2nd place in brake parts identification), Rufus Gornik (2nd place in electrical diagnostics), and Jace Patton (2nd place in tool identification) also participated in the event to contribute to their team achieving the top spot.
Mr. Sims took four students to the competition, and they made all of their Rhea County Eagle family proud!