Back to School Letter 2020-2021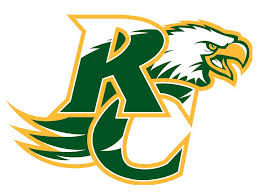 ---
Rhea County School District Family,
Covid-19 has brought about many challenges, changes, and uncertainties in our day to day activities. We are excited about reopening our school to our students. Our ultimate goal is to provide a safe and secure environment for all parties involved. Here is a list of strategies that we are using here at all the schools within our district to slow the spread of the virus as well as providing suggestions for you to follow.
There will be intense cleaning throughout

the day and evening.





Faculty/staff will have their temperature checked every morning.





Students will have their temperature checked during bus duty each morning.





In an effort to keep students safe, we will be limiting student interaction. Grades 3-5 students will not rotate classrooms. Teachers will rotate into/out of the classrooms. Only small groups will leave the room if required for RTI/SPED services.





Cafeteria tables/seats have been spaced out and students will have an assigned seat.





Your child's class will have a designated area to play during recess which will limit student contact with other students.




Daily lessons on social distancing, hand washing, and proper procedures for coughing/sneezing.





Students will always walk the hallway on the right side. This will limit any interaction with other classes in the hall.




O

ur visitor policy has also changed.

NO VISITORS

will be allowed in the buildings.

Parents will be met at the front door should a student need to be checked in/out. We will

not

allow visitors for lunch. If you need to meet with teachers/administrators, an appointment will be required.




Students will only be allowed to ride their assigned bus. Students will

not

be

allowed to ride a bus home with friends due to limited/assigned seating on buses.




Staggered dismissal times for students. More information will be shared in an additional letter/SchoolCast.




Suggestions for Home


Check your child's temperature before sending to school. If they have a fever, KEEP THEM HOME. Your child does not need to return to school until they have been fever free for 24 hours WITHOUT medication.





Talk with your child about the importance of hand washing, coughing/sneezing into their elbows, and keep a social distance from other students.





Talk with your child about keeping their hands and feet to themselves and social distancing. This is very important.





Please make sure your child has their own school supplies. The grade level lists are on our individual schools' website.





Please make sure to purchase your child a no spill water bottle. The water fountains will be closed.





If your child will be purchasing snacks in the cafeteria, we STRONGLY encourage you to use the prepay online system,

www.schoolcafe.com

. You will need your child's PowerSchool number. We will send a letter with that information soon.
We appreciate your assistance in helping us keep our school district family safe and our school open. I know some of these guidelines are very strict. However, we feel they are important to protect all parties involved as well as keep our schools safe and open. If you have any questions or concerns please contact your child's school.