University of Tennessee President Visits RCHS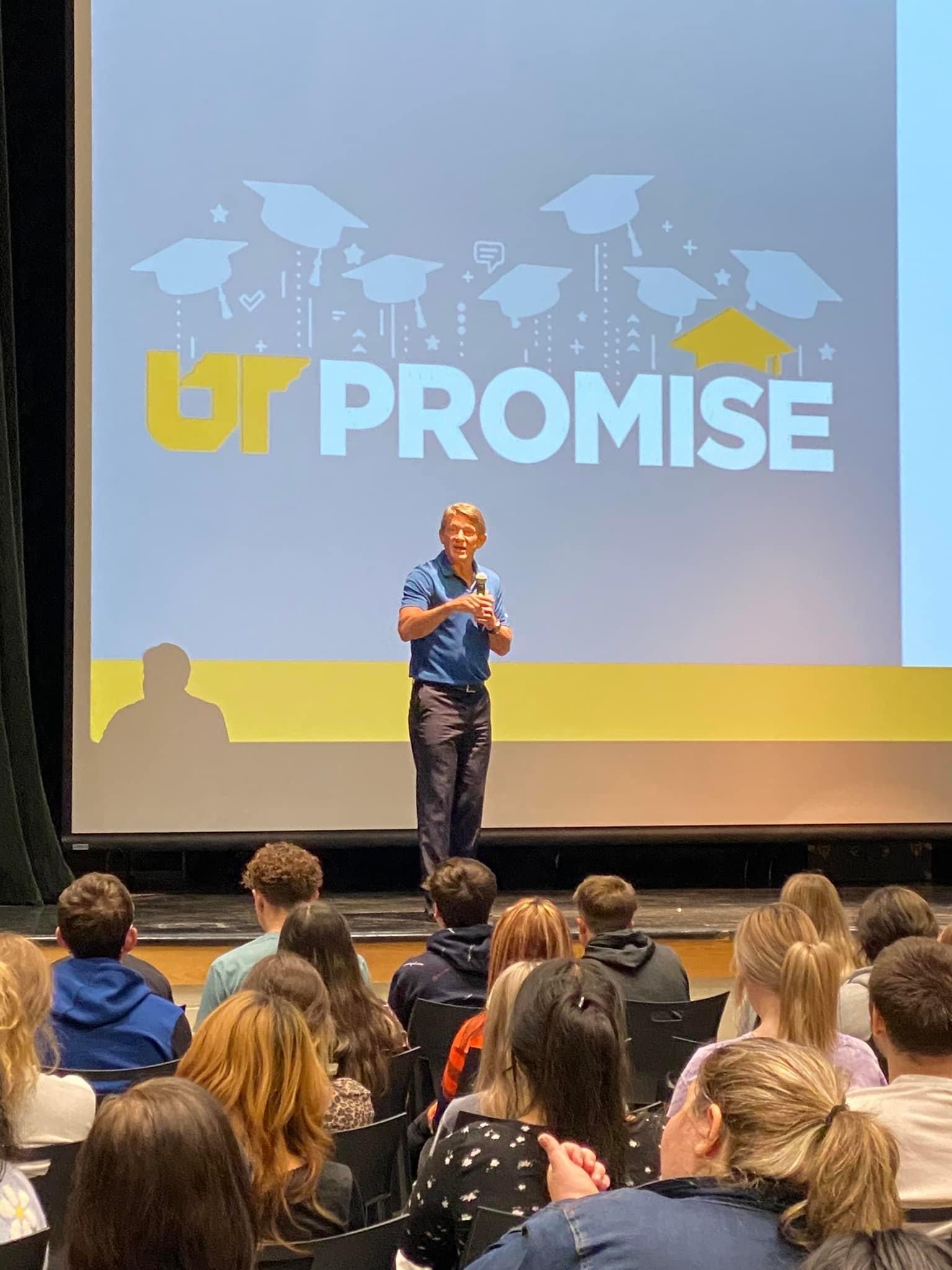 ---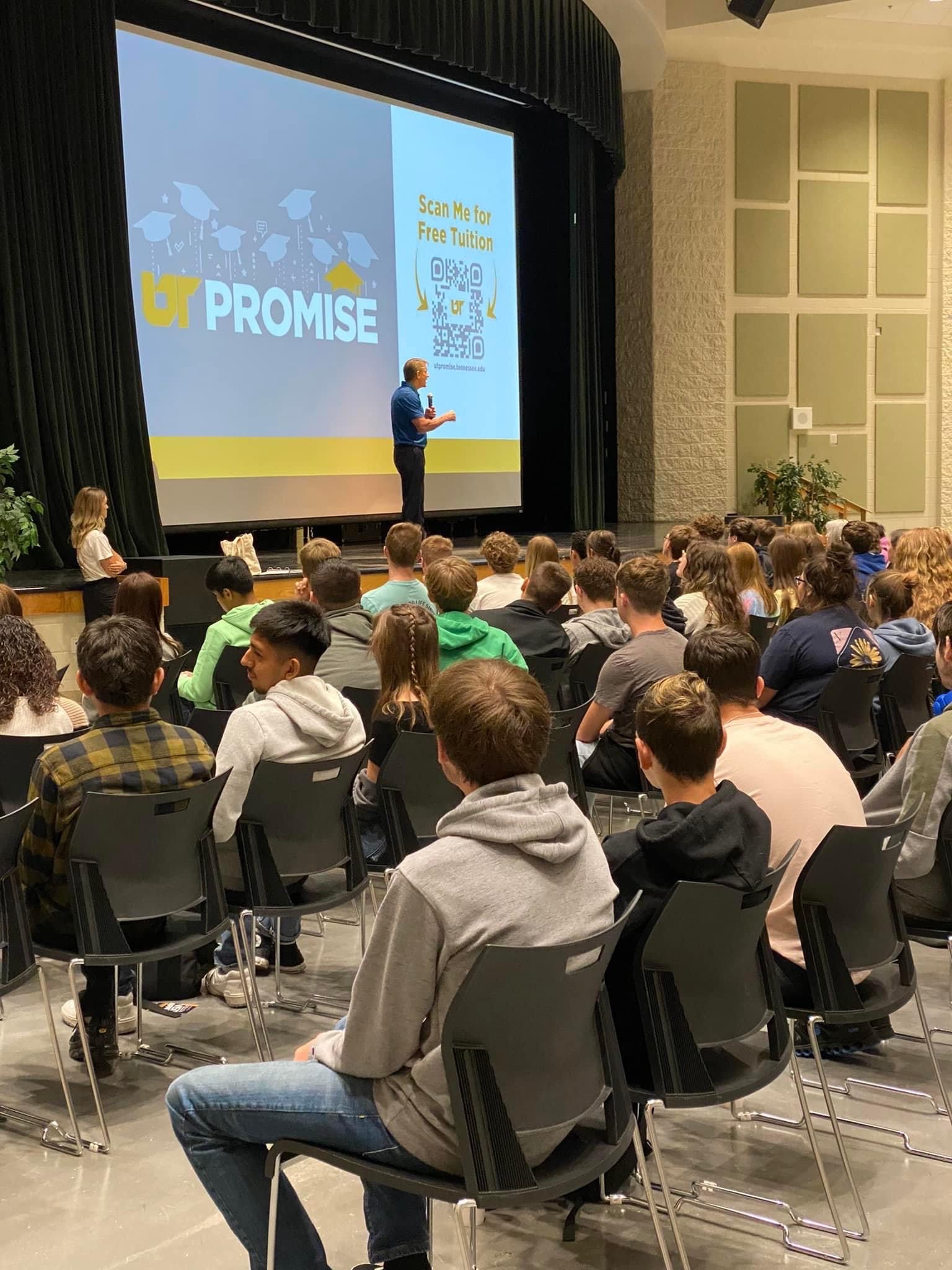 Rhea County Juniors and Seniors had the unique experience of meeting with University of Tennessee System President Randy Boyd in the Auditorium on Tuesday, September 13.
President Boyd interacted with students, shared some of his own background as a first-generation college graduate in his family, and ended his time with the students with an enthusiasm competition to win a free UT T-Shirt.
His candid presentation was part of a larger initiative by the University of Tennessee System to attract more Tennesseans to the state-run public universities in Knoxville, Chattanooga, Martin, Pulaski, and Memphis called the "UT Promise," a callback to the Tennessee Promise initiative from the state government that gives students free tuition to state community colleges in exchange for community service hours.
Similar to the Tennessee Promise, the program guarantees a 2 to 4 year college education at one of the University of Tennessee campuses free of tuition and fees to students whose families make less than $60,000 per year. All that is required is that the student complete on day of community service per semester and match with one of their hundreds of mentors.
A key difference of the UT Promise is that the matched mentor will only be responsible for one student rather than multiples, making it, according to Boyd, a more personal experience with an experienced mentor that students will be able to maintain a relationship with even after completing their degree program.
Also, President Boyd went into detail about the five University of Tennessee campuses, showing the variety in student attendance numbers and degree programs offered at each, ranging from over 30,000 that attend UT-Knoxville and under 1,000 that attend UT-Southern (Pulaski) to the medical focus given by the UT Health Sciences Center in Memphis and beyond.
Students were encouraged to use a QR code in the presentation that navigated them to a quiz that used questions to give a suggestion as to which University of Tennessee campus was right for them.
It was a fun time to get to meet with President Boyd and hear all about how much the University of Tennessee System wants students from all walks of life from all across Tennessee and is doing all it can to ensure it is not out of reach for any Tennessean to get a top-notch education from the University of Tennessee, no matter which campus they choose.