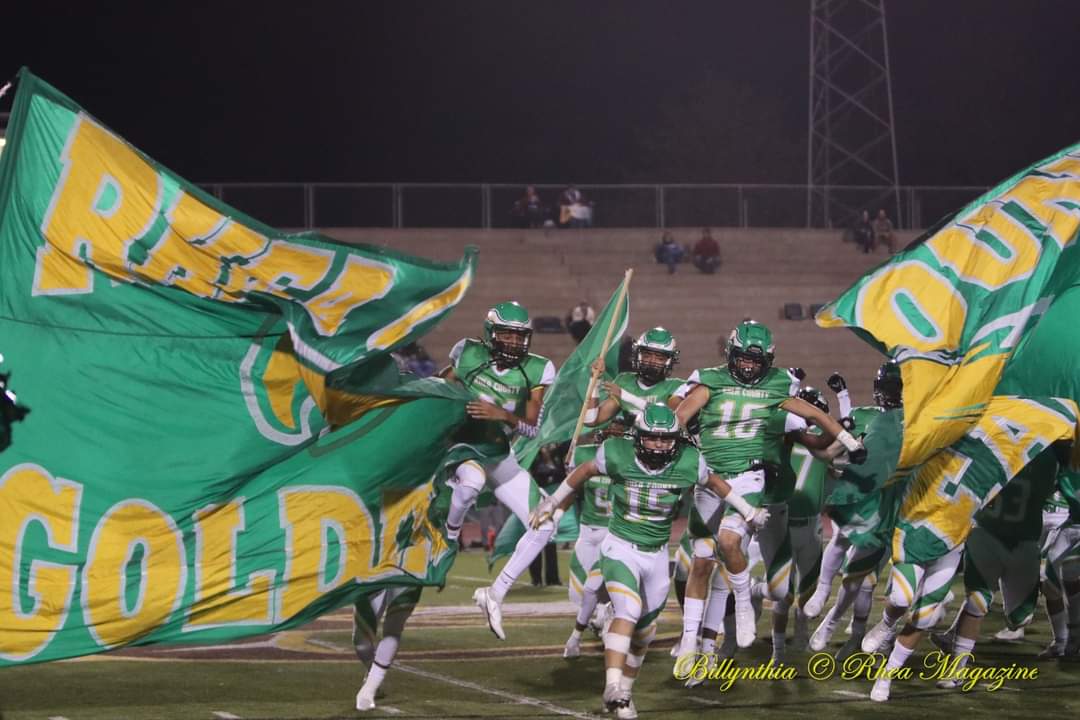 It's Football Time in Rhea County!!!
Looking Back at the 2021 Season
The Rhea County Golden Eagle football team wrapped up its 2021 campaign with a Quarterfinal loss to Powell, and they had a lot of fun along the way to a 10-3 record, Region 4-5A title, and an undefeated record at home. The Eagles' three losses came to the 3A State Champion (Alcoa), 4A Runner-Up (Elizabethton), and the 5A Champion (Powell). We are so proud of how our Eagles battled and cannot wait to see them again in 2022!
2021 Schedule
08/20- @Alcoa (L, 13-41)
09/03- McMinn County* (W, 34-20)
09/10- Anderson County (W, 35-33)
09/17- @Ooltewah* (W, 35-7)
09/24- Red Bank (Homecoming) (W, 35-21)
10/01- @Walker Valley* (W, 30-7)
10/08- @Elizabethon (L, 21-41)
10/15- Howard* (W, 46-0)
10/22- @Bradley Central (W, 48-42)
10/29- Coffee County (W, 42-21)
11/05- Campbell County (W, 51-29)
11/12- Karns (W, 63-48)
11/19- Powell (L, 13-27)
* = Region 4-5A game