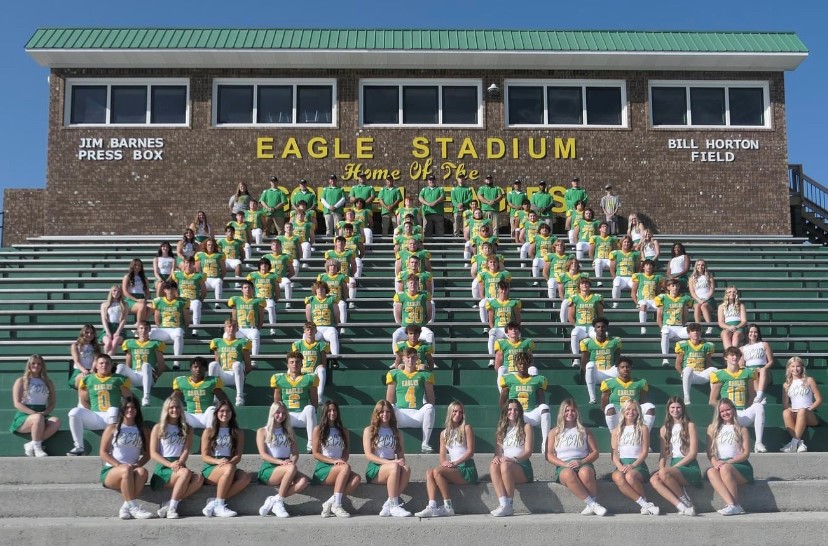 It's Football Time in Rhea County!!!
50th Year of Rhea County Football
The Rhea County Golden Eagle football team is starting the 2023 campaign with a little bit more nostalgia than usual as this season marks the 50th season of Rhea County football! The Eagles have a record of 333-227 (59.5%), two state championship appearances, multiple region titles, and numerous former Eagles that went on to play collegiate and professional football. Names such as Bill Horton, Alonso Banks, David Douglas, Jesse Messimer, Charles Benton, Josh Walker, and many many more come to mind when people from around the region think of the green and gold.
Join the Eagles this season for one of their SIX home games as they celebrate 50 seasons of Golden Eagle football!
2023 Schedule
08/18- Soddy-Daisy
08/25 - Red Bank
09/01- @Knoxville Central
09/08- Howard*
09/15- Cleveland
09/22- @Walker Valley*
09/29- McMinn County*
10/06- @Ooltewah*
10/13- BYE
10/20- Tyner Academy (Senior Night)
10/26- @East Hamilton* (Thursday Game)
* = Region 4-5A game